---
MONUMENT TO (CURRENCY) DEVALUATIONS IN THE EIGHTIES - 2022
Monument To (Currency) Devaluations in the Eighties, located at Arnarhóll – only a stone's throw away from the Central Bank of Iceland – attempts to depict the abstraction of economic systems and local history. These are systems associated with the processes of production and financialization that began in the 20th century.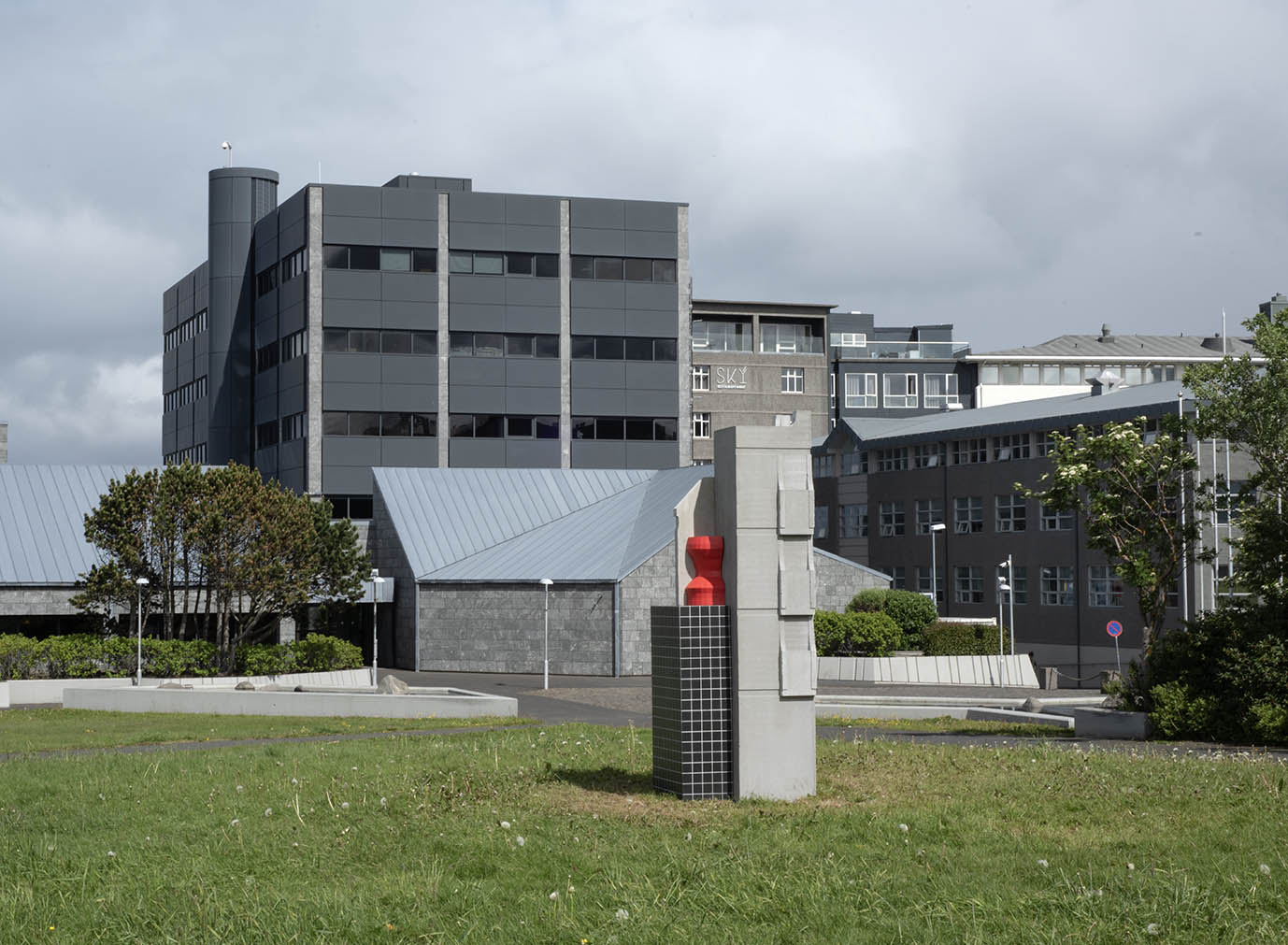 The work deals with fluctuations and devaluations of the Icelandic currency during the period to which the title refers through symbols and forms to reference individual buildings built between 1981-1987 and convey the architectural style of the eighties. Tiled surfaces bear an undeniable resemblance to home interiors of the period, but also take visual cues from the kinds of mathematical models, diagrams and graphs from which financial calculations are made.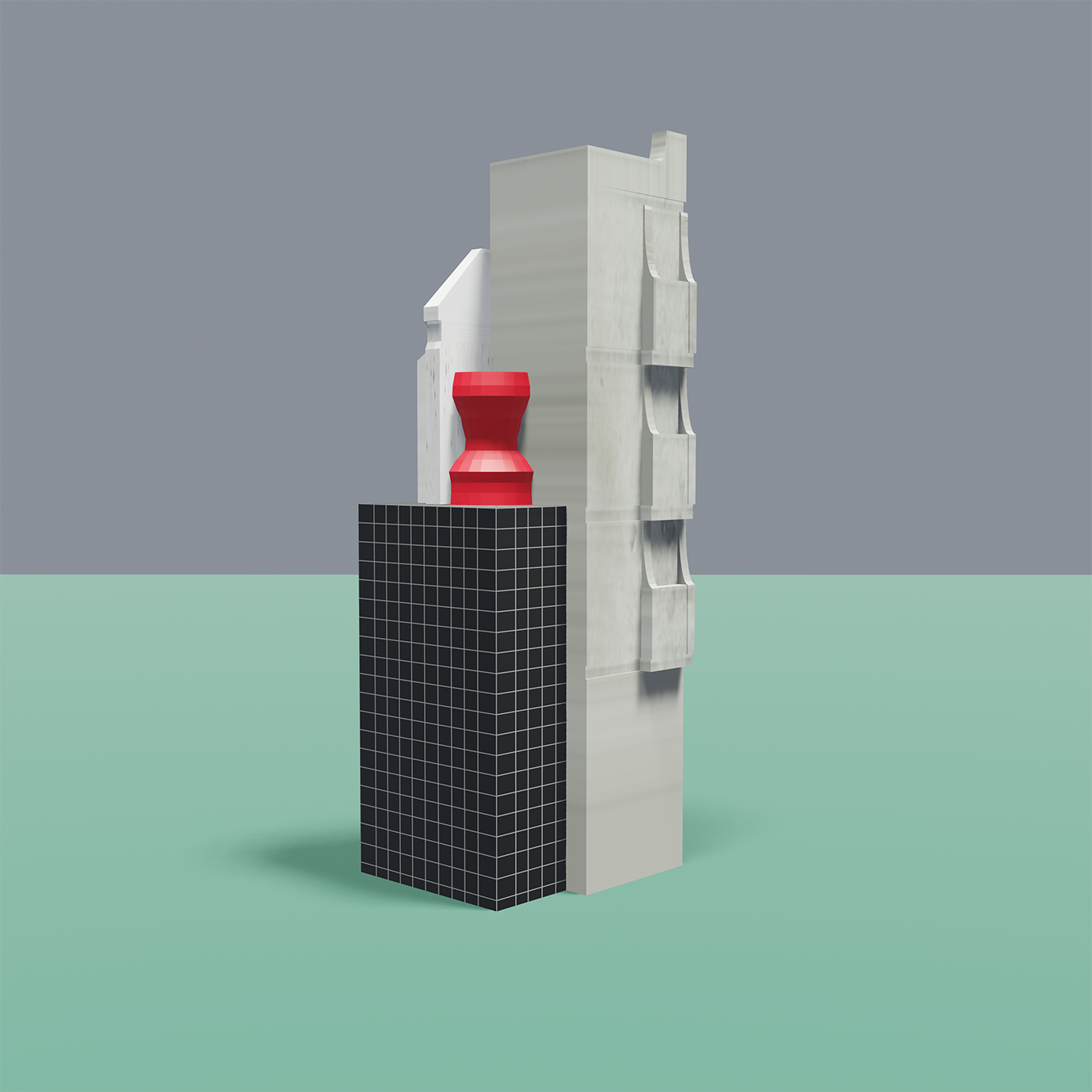 The sculpture is based on a composition based on several digital models. At the center of the composition is a concrete painted red. It is built on a graph depicting the inflation of the Icelandic krona 1960-1972.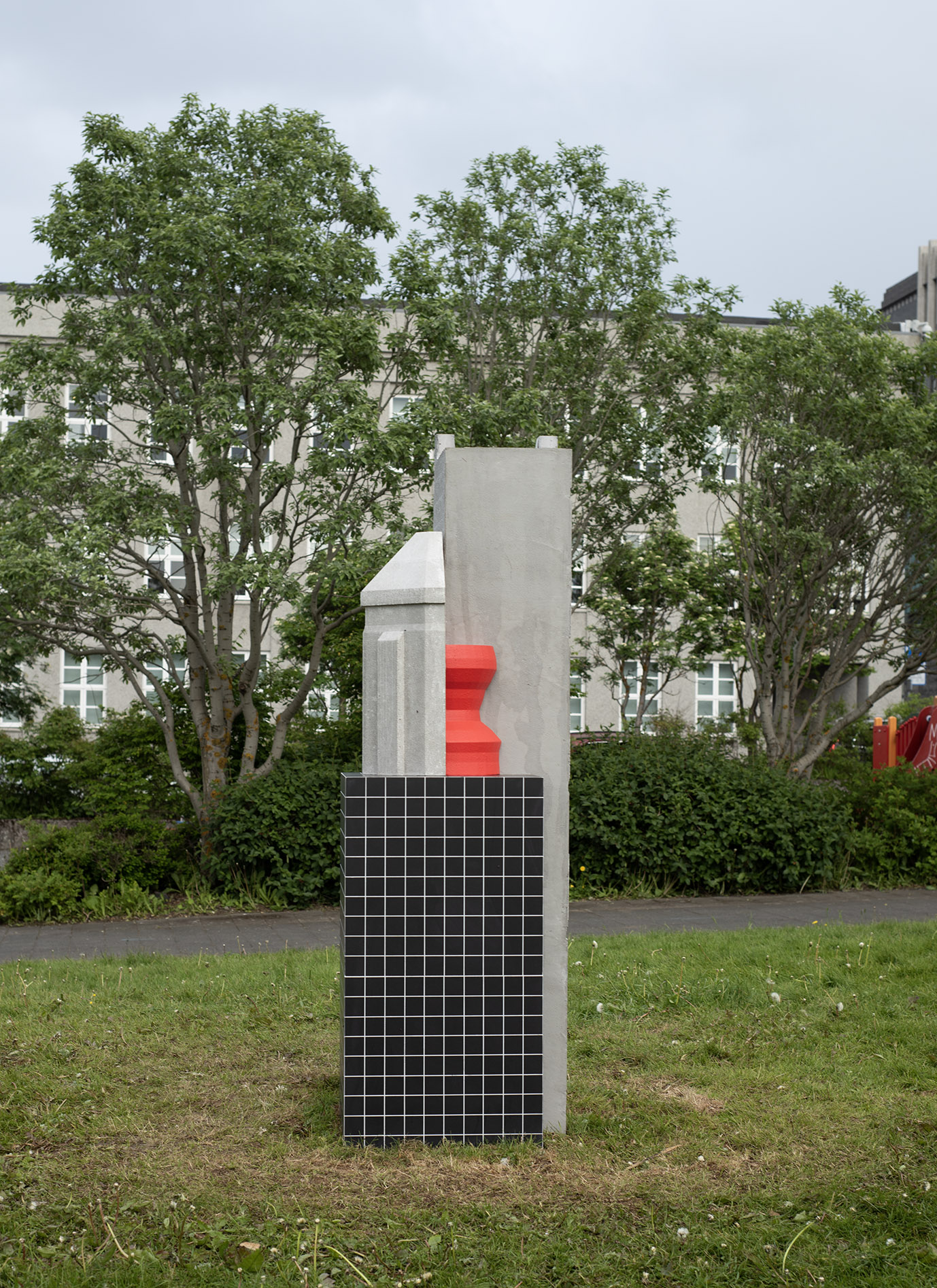 On the side of Monument To (Currency) Devaluations in the Eighties stands the statue of Ingólfur Arnarsson - which Arnarhóll is named after – by Einar Jónsson.