---
HOME DELIVERY SERVICE (Claybird) – 2010
Sculpted from wet clay to form an anti-monument, claybird is inspired by the death of the last garefowl, the criminal investigation of Guðmundur and Geirfinnur (namely the clay model depicting the suspect that was never found), and the retreat of the US Base from Keflavik.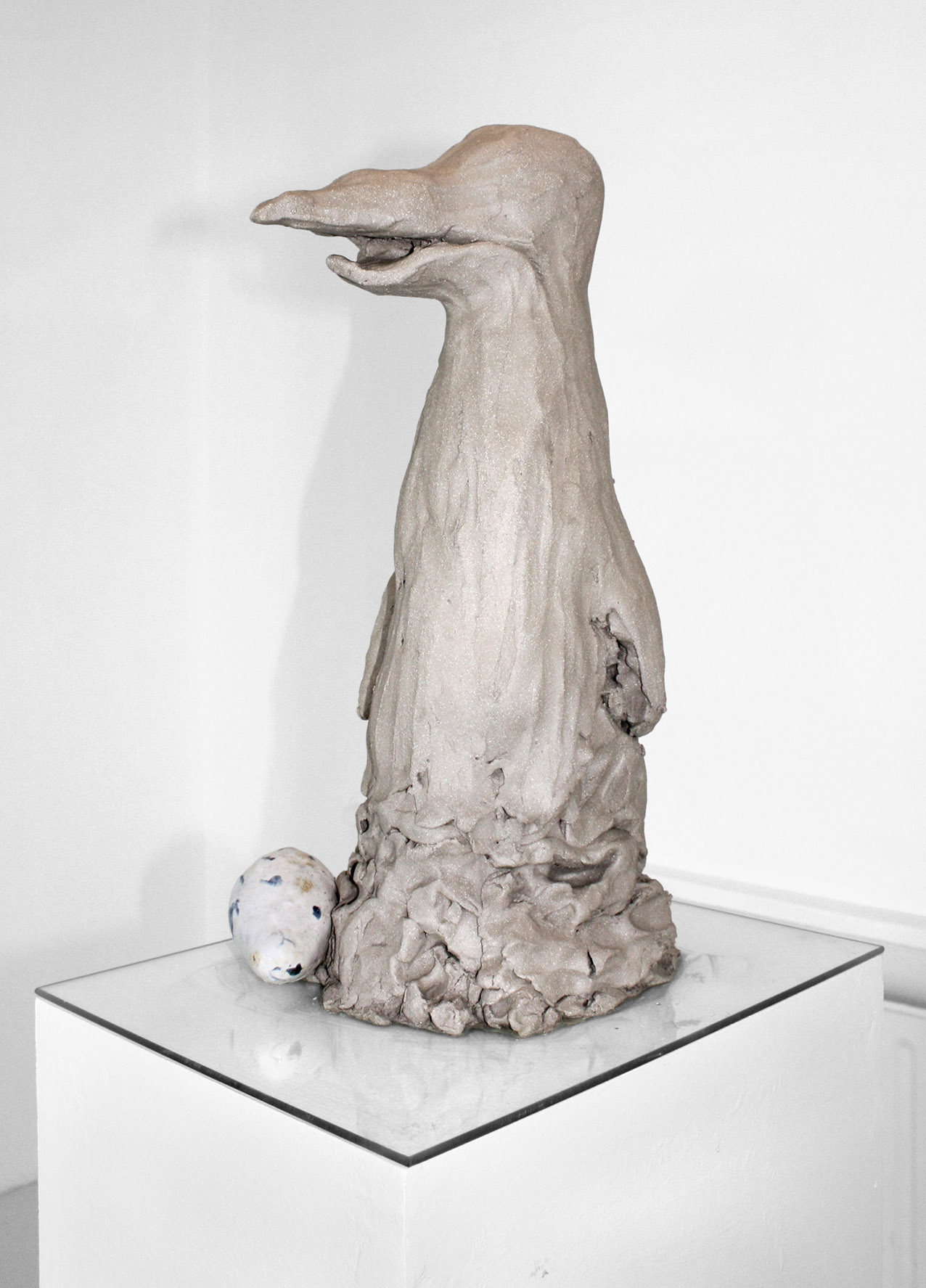 Claybird is accompanied by Clayegg – fired clay in the form of a garefowl egg.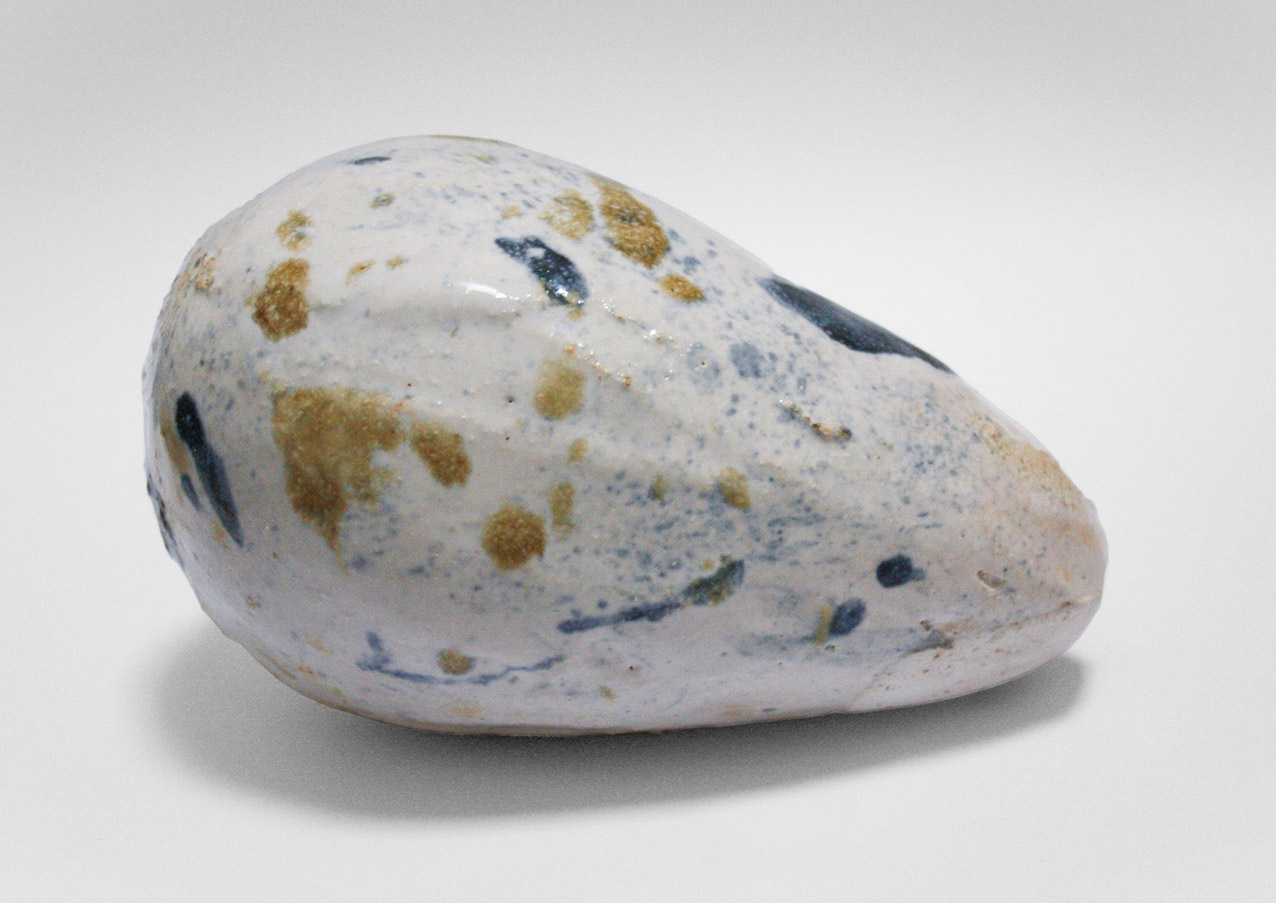 Clayegg exists in an edition of 10.

FULL TEXT ABOUT HOME DELIVERY SERVICE - IN ENGLISH